Is Rank Math Pro Worth It? | Top 3 Remarkable Pro Features
No matter the content of your website, it is absolutely essential to have top-notch search engine optimization (SEO) in order for your site to grow. 
Rank Math is a popular free SEO plugin that analyzes and grades your post's content for maximum search engine optimization. 
The free version of Rank Math is fantastic and offers features that are not available in other popular SEO plugins like the ability to analyze more than 1 keyword per post and AI analysis of your content.
So if the free version of Rank Math is so great, why even consider Rank Math Pro? You may be wondering, "Is Rank Math Pro worth it?"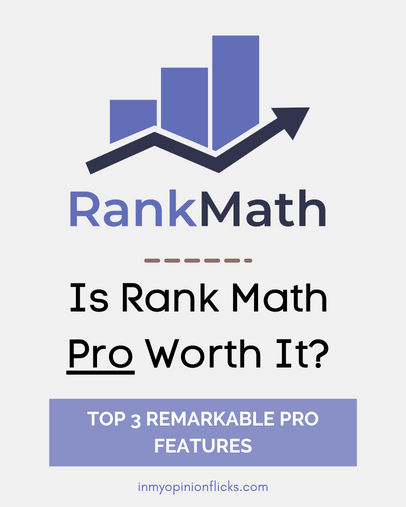 There are 3 main features of Rank Math Pro that convinced me to make the switch. And after having used Rank Math Pro for several months, I 100% believe that it's worth it.
Whether you're a seasoned website professional or just starting out, this article will help you decide if Rank Math Pro is right for you. 
---
This page contains affiliate links which means that I will receive a commission if you choose to purchase through the link at no additional cost to you. Please read the full disclosure for more information.
---
Rank Math Pro Review | Top 3 Remarkable features
1. Advanced Schema Markup
As a movie review blogger, being able to use the advanced schema markup to display the movie review rating on the Google search page is definitely the driving reason why I decided to purchase Rank Math Pro.
With Rank Math Pro, you can easily configure the code of your page so that your post shows up in Google like this: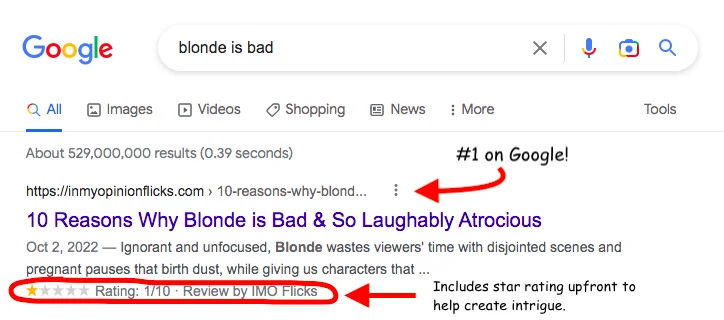 Instead of like this (articles #2 and #3):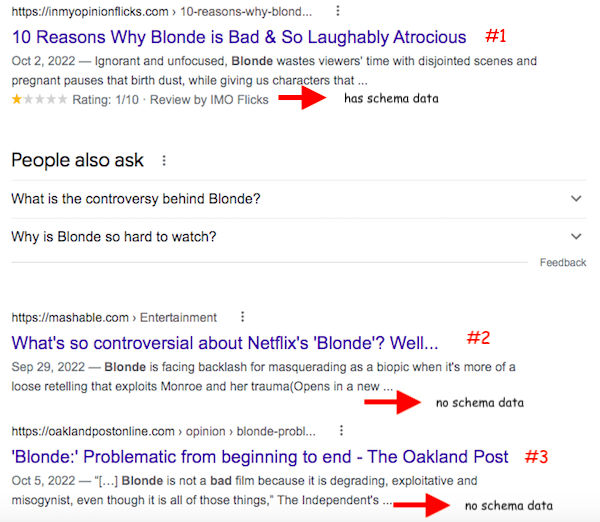 Schema markup is the details of your post that Google uses to better understand what your article is about and how to best categorize it.
As the world becomes increasingly fast-paced, Google has been prioritizing how to get people the information they're looking for as quickly and easily as possible. Because of this, having easy-to-understand schema markup can easily put you on Google's good side in the long run.
Schema Markup puts you ahead of the competition and gets you more page views!
There are ways to manually add schema into your blog post but after breaking my website trying to do advanced programming in the past, I opted to not try manual schema.
Rank Math Free has some basic schema options such as the "how to" schema, recipe schema, and article schema but options like movie reviews, podcast episodes, and item list schemas are guarded by the Pro Feature.
The full list of schemas covered by Rank Math vs Pro: Click Here
With the Rank Math Pro movie review schema, after filling out the simple schema info on the Rank Math tab, I can place it above or under posts to give an immediate overview of the post information.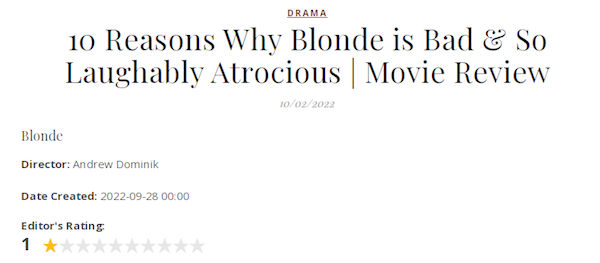 Also, in the Google Search function, my post and website look professional and resemble big websites like Rotten Tomatoes and IMDd with star ratings up front that shows what the movie is rated before people click on the page.

This plays into the ease of use that Google looks for when prioritizing some websites over others for its first page.
The review of Blonde that I used as an example is on the first page of Google for its targeted keyword with the star rating right under it, setting it apart from other reviews, and making it look more eye-catching and professional. Rank Math makes this process so easy.
2. Additional Content AI Credits
Content AI is a novel tool unique to Rank Math. Rank Math is the first SEO plugin to use Artificial Intelligence to optimize SEO.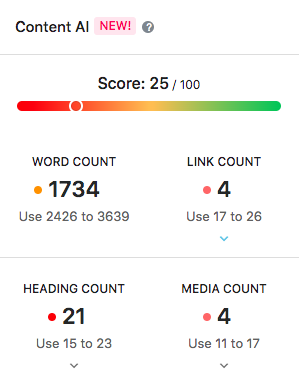 This AI tool averages the results on Google for your focus keyword and analyzes your content to maximize your ability to get on the first page of Google.
How to Use Rank Math Content AI: Click Here
This content AI includes a premade set of FAQs (frequently asked questions) related to your keyword which you can simply copy and paste into your article.
These FAQs can give you a good chance of getting a snippet of your article featured on Google for questions similar to your keyword. It expands your article's potential to be found through the Google Search function.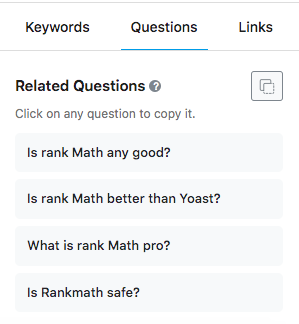 This feature is a huge time saver and I constantly use it to include highly searched keywords and questions in my article.
The free version of Rank Math doesn't offer any Content AI credits. But with Rank Math Pro, you get access to 5,000 AI credits. Each credit allows you to analyze 1 keyword.
You don't need the Pro version of Rank Math to get AI credits (I bought more AI credits before buying Rank Math Pro) but it is a valuable additional bonus to the Rank Math Pro package.
Buy more AI credits: Click Here
3. Multiple Keyword Searching
With the multiple keywords option, you're not limited in the number of keywords you can aim to rank for.
Sometimes your focus keyword is too crowded to rank on the front page of Google. Rank Math allows you to optimize your post with the potential to rank for as many keywords as possible.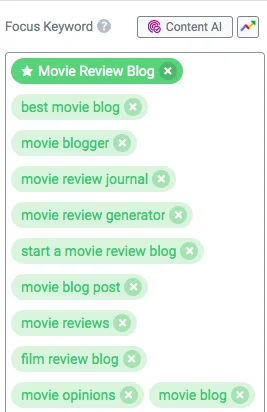 The free version of Rank Math allows you to analyze up to 5 keywords, but the Pro version allows you to analyze unlimited keywords.
Furthermore, even with just the free version you can actually add a code that Rank Math provides you to analyze multiple keywords as well. If you're tech-savvy, you won't need to get Rank Math Pro in order for you to analyze as many keywords as you want.
---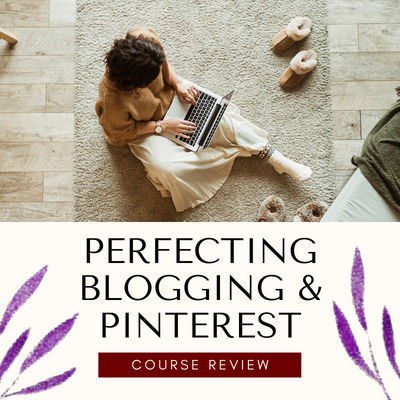 ---
More Amazing Features of Rank Math Pro
---
1. Automatic Addition of Alt Attributes & Title Tags to Images
This improves the accessibility of your website which search engines are increasingly taking into consideration when ranking pages. It also allows people to find your website through your images as well.
2. Tracking Keywords
You can track up to 500 keywords in the Analytics section that is unlocked with Rank Math Pro in order to check how well your keywords are ranking. Here, you'll be able to see all the keywords that you're ranking #1 on Google for and how your ranking has changed in the past month.
3. Free SEO Course
Before buying an expensive SEO course, Rank Math incorporates a valuable, in-depth course that comes with your Rank Math Pro purchase. So if you're new to SEO, Rank Math Pro provides the full package for perfecting SEO and getting ranked on Google.
The course is a series of YouTube videos that span anywhere from 2 minutes to 2.5 hours, but they're mostly around 30 minutes. The first 10 of 13 courses are listed below.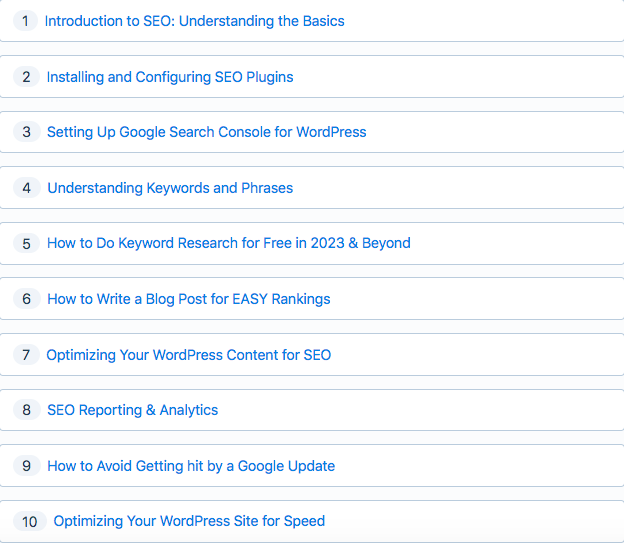 Rank Math Vs Yoast
Before switching to Rank Math I used another SEO plugin called Yoast SEO. Yoast often comes pre-installed on WordPress websites so I just rolled with it. After taking this free SEO course, I learned about Rank Math and hesitantly started to incorporate it into my website.
After seeing how much more accurate, deliberate, and effective Rank Math was with getting my content seen on Google, I deleted Yoast for good.
Compared to Yoast, Rank Math:
Is Lighter-Weight

heavier plugins slow down your website which negatively affects your Google rankings
Has More Free Features

features such as unlimited keywords, 404 redirection monitoring, and a robust schema library
Incorporates More Advanced SEO practices

a more forward-thinking, competitive SEO plugin
includes technologically advanced features like content AI and speakable content schema for voice searches
Is More Affordable

Its pro version remains the same price no matter the number of sites it's used on; Yoast is $229/year with the price increasing per site and fewer features available compared to Rank Math. Choosing Rank Math is a no-brainer.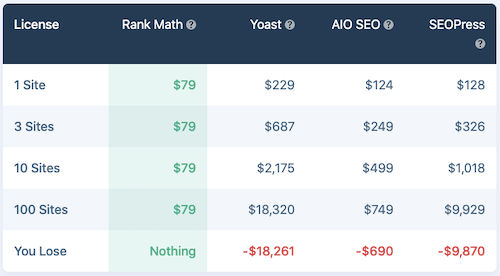 Click below for the full graph comparing Rank Math to Yoast SEO:
Rank Math vs Yoast Comparison Chart
With Yoast being established in 2010 and Rank Math being much younger, starting up in 2018, the hesitation with it may be that it's new. However, it's offering a fresh and forward approach to SEO that Yoast is not providing.
Don't be stuck in old ways. Rank Math is worth the switch.
Rank Math Free vs Pro
There are so many additional features to take advantage of with Rank Math Pro. The ones listed above are the ones that made all the difference for me.
The free version of Rank Math is already so robust and offers so many features alone. If you're adept with programming you'll probably be able to tweak a few things in the code to customize schemas and add more than 5 keywords.
Rank Math Pro is ideal for people (like me) who would rather spend their time making content they enjoy rather than spend countless hours learning and troubleshooting code.
For the full list of Rank Math Free vs Pro Features, check out this detailed comparison list here: Click Here
---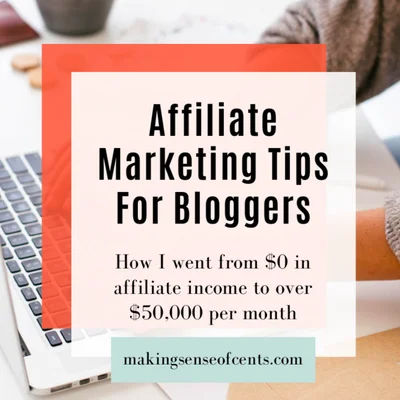 ---
Rank Math Pro Price
Rank Math Pro costs $79 per year for the lowest price tier. If you break this down, that's a little more than $6 a month for a tool that helps bring thousands of people to your website. 
The first year comes with a $10 discount of $69 and the second year will start the renewal at $79 if you decide to stick with Rank Math.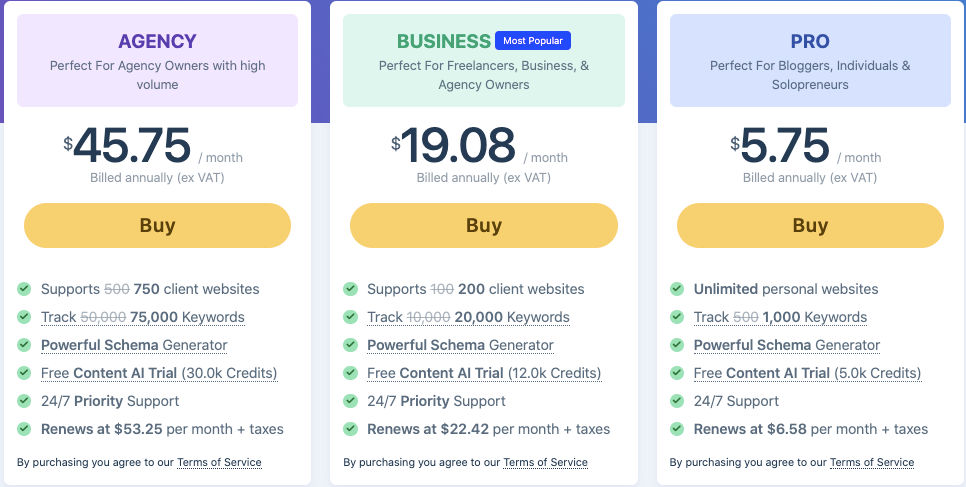 This is $150 less than Rank Math's biggest competitor, Yoast SEO with their lowest payment tier being $229/year.
Is Rank Math Pro Worth It?
Yes, Rank Math Pro is worth it because, for about $6/month, you get access to a free SEO course, credits towards an AI tool that optimizes your posts for Google's first page, and advanced Schema types to make your site look more professional. 
---
Common Questions
Is Rank Math any good?
Yes, Rank Math is really good. It has an easy grading system out of 100 points ensuring that your post is optimized to get on Google's first page.
Is Rank Math better than Yoast?
Yes, Rank Math is better than Yoast. Having used both SEO plugins, after making the switch to Rank Math, I stayed because the SEO measurements were more effective with what Google cared about which immediately translated to my pageviews increasing.
What is Rank Math pro?
Rank Math Pro is the premium, paid version of the SEO plugin "Rank Math." It includes more advanced features that are not available in Rank Math's free version.
Is Rank Math safe?
Yes, Rank Math is safe to use. In order for it to be listed on WordPress.org for plugins, it must first be thoroughly checked by WordPress. Additionally, they are audited by 3rd party security firms every 3 months according to their website.
Is there a Rank Math Pro lifetime option?
No, there isn't a lifetime subscription option with Rank Math Pro. Right now they only have yearly subscriptions.
---
---
In Conclusion…
Investing in optimizing your posts for Google is an investment that is bound to see returns if you're serious about it.
Rank Math Pro is worth it because it maximizes your SEO investment with its powerful schema generator, innovative Content AI tool, and impressive keyword tracking opportunities.
It is by far one of my most enthusiastic purchases for the growth of my website.
Click the button below to purchase Rank Math Pro today!
---
What do you think? Is Rank Math Pro worth it for you? Let me know in the comments below!
And be sure to subscribe for the latest blog updates (form in sidebar).
Peace, love, and lots of popcorn,
IMO