Lady Chatterley's Lover 2022: Intimacy & Forbidden Love
Lady Chatterley's Lover
Director: Laure de Clermont-Tonnerre
Date Created: 2022-12-02 00:00
For all you lonely people out there, Netflix's newest version of Lady Chatterley's Lover 2022 is just the medicine you need to fill your romantic void this cuffing season.
Lady Chatterley's Lover provides a sense of vicarious touch, that rush of sexual excitement in a way that feels beautiful and poetic. Lady Chatterley's Lover dived right in giving all the sexual realness of first love, this burning hunger for passion finally being satisfied, and liberating intimacy.
The story of Lady Chatterley's lover is one that has been retold many times over. Originating as a book written in the early 1900s that was banned for being too obscene for public consumption, this narrative blossomed due to the raciness of it all, similar to the romance between Lady Chatterley and her lover.  
It has since been adapted for film and television multiple times, the most recent adaptation before the 2022 version being a 2015 British film for BBC.
Although it seems too soon to try to adapt the film yet again, I'm glad director Laure de Clermont-Tonnerre takes a stab at it with her keen female eye for tasteful, well-balanced sexuality.
Lady Chatterley's Lover 2022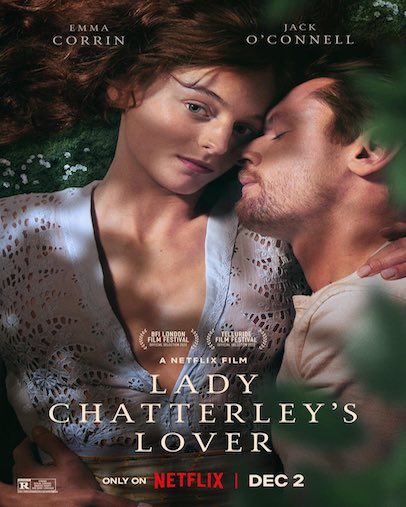 Netflix's 2022 version of Lady Chatterley's Lover begins when Lady Chatterley marries her fiancé, Clifford, a day before he goes off to war. Riddled with anxiety for the battle ahead, their first night together as a married couple is too unremarkable to even garner a scene in the film. 
After serving his time in the war, Clifford returns paralyzed from the waist down and is now unable to engage in any sexual activity with his wife at all. He can, however, instruct her directly on how best to assist him into bed, where he would like her to push his wheelchair, and how she should carefully lower him into the tub since he claims that no one can take care of him as well as she does. 
---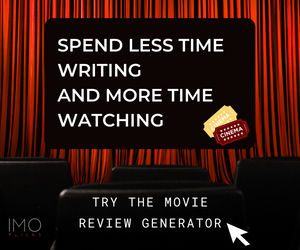 ---
Not completely dismissive of his wife's desires, Clifford affords Lady Chatterley the option of methodically and anonymously getting impregnated by another high-class man which will allow them to carry on the family name and legacy without ruining their image as a high-society couple. 
Worn down, tired, and sexually frustrated, Lady Chatterley, finds escape in the quiet, remote cabin where the handsome, brooding, rough-around-the-edges gamekeeper resides.
You can already see where this is going, can't you…
The energy between Lady Chatterley and this gamekeeper named Oliver is absolutely electric. Their chemistry is INSANE. 
Like magnets, it doesn't take much conversational foreplay for these two bodies to cling to each other.
My jaw dropped as I watched Lady Chatterley and Oliver wordlessly redress themselves after their spontaneous encounter, almost stunned that their bodies' had so easily taken the lead. 
Not before long, that initial encounter that broke the ice soon turned into a series of hot, exciting, dangerous, steamy sex scenes. 
---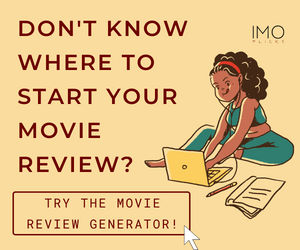 ---
Connie (Lady Chatterley's first name) experiences liberation like never before when she's with Oliver. They prance naked in the sunlit rain with no shame or reservation. A vision I imagine resembled Adam and Eve before they ate the humanity-destroying fruit. 
So free in their love for each other, and no longer taking strong precautions to keep their romance under wraps, rumors soon make their way around about Lady Chatterley's supposed affair with Oliver. 
When Clifford confronts Connie about these rumors it becomes clear to him and to the viewers that she never loved Clifford at all. That she didn't know love before Oliver. 
Lady Chatterley's Lover produces an ending that will have your heart bursting with joy and hope.  
---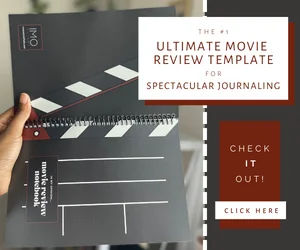 ---
Lady Chatterley's Lover (2022) holds the simplistic, grainy sunbleached renaissance of a home video, at times having awkward stoic shots that resemble an independent film. It's lovely still, but other camera choices may have been more seamless. 
The soundtrack is minimalistic. Quiet. The lack of manufactured sound makes the film all the more raw and intimate. 
The humanness of it all felt wholesome.
Lady Chatterley's Lover definitely has the spirit of Bridgerton with a lot less slow tension and a lot more instinctual, let's-not-waste-time passion. 
---
---
Each and every actor expertly embodies a new character and makes this social world feel genuine. 
Lady Chatterley, played by Emma Corrin, was a phenomenal lead who bared it all for a very tasteful project.
Not the only one to bare it all, Jack O'Connell, joined in on the naked train, a rare occurrence for a leading man, in a way that communicates freedom and comfort in his romance with Lady Chatterley. 
Early on in the film, Lady Chatterley's husband, Clifford, says, "The whole point of living is learning to accept the great nothingness of life."
This movie is a big middle finger to that depressing ideology. The whole point of living is loving. 
Rating: 9.5/10
---
What are your thoughts on Lady Chatterley's Lover? Let me know in the comments below!
And be sure to subscribe for the latest blog updates (form in sidebar).
Peace, love, and lots of popcorn,
IMO