WandaVision Review: Unexpected Genius & Powerful Themes
WandaVision
Director: Matt Shakman
Date Created: 2021-01-15 00:00
Woah. This WandaVision review cannot go without raving about the creative genius that is this series. Absolute, pure genius. 
I had zero expectations going into this show. Not even a single inkling of expectancy was had. 
It was my little brother who asked me if I wanted to watch this show with him. I was like, you mean the vaguely advertised, confusing-looking, spin-off show containing Marvel characters whose origin stories I'm not really familiar with? 
Yeah, no thanks. I'm good. 
It wasn't until I caught him and my little sister in awe over the craziness of the third episode that I thought, hmmm, maybe this show is worth watching. 
So my AMAZING little brother who is a huge Marvel fan gave me a detailed summary of the first three episodes before we watched the rest of the episodes together every week. I eventually went back to the first episode and rewatched the entire series to completion to prepare for the finale. 
Definitely a show worth watching a few times. New revelations arise the more you watch it.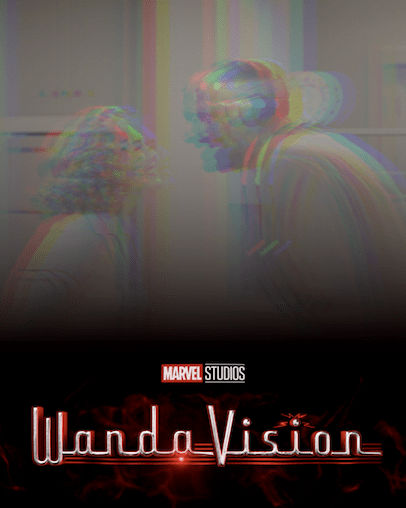 WandaVision is a complicated show to explain, especially without context, but what I can say about it is this: it's a mind-bending, superhuman tale that takes you through the different eras of television and blows your mind with its attention to detail and the intricacy of the plot. 
---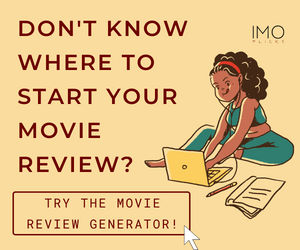 ---
WandaVision Review
The Actors
I fell in love with Vision. In the end, when he was saying goodbye to Wanda, my heartstrings were tugged. 
Vision is lowkey, kinda fine. I never had a second thought about Vision until I watched this show and I was like wait a minute, he's smart, he's sensitive, he's sweet, he's tall — yes. When did he become so endearing?
The acting was just superb all around. Elizabeth Olsen as Wanda, Paul Bettany as Vision, Kathryn Hahn as Agatha, and Julian Hilliard & Jett Klyne as Wanda's kids — everyone killed it.
Loved the introduction of the black female superhero!! Teyonah Parris played a stunning Monica Rambeau.
Loved the natural hair. I gotta say it. She was killing it. So interested to learn more about her character and her powers. 
The Twist
I personally liked the plot twist. I felt it was fitting for a witch to go up against a witch and I was definitely not expecting it. Upon watching the show a second time, there were definitely clues all throughout that revealed who the villain was all along.
The Sitcom Setup
The element that always gets me first is the sitcom theme song which reminds me of the classic TV shows that I grew up watching. They impressively mirrored the formula for The Nanny, Full House, Malcolm in the Middle, The Office, and Modern Family to name a few. They even went back in time to mirror some shows that may be more relatable for the older generations of people like I Love Lucy.
It was just so incredibly clever and unlike anything I've seen before. 
I loved the commercials they put in the center of the episodes. It was so meta and witty and nostalgic. It felt like reconnecting with old friends and past memories.
It reminded me of staying up late at night during middle school summer vacations, sipping hot chocolate, watching Nick at Nite with my siblings, and trying to stay quiet so our dad doesn't send us to bed. A warm hug of nostalgia and sweet memories.
2 Powerful Themes in WandaVision
There were two main themes that stuck out to me while watching the entire series. 
1. How tv makes us feel less alone. 
Throughout Wanda's life, TV provided an escape to a more ideal life, a more ideal world. It was a symbol of hope. It was comfort in her grief and in her loneliness. TV really makes us feel connected when reality leaves us feeling disconnected.
Social Surrogacy
I was researching this idea of universal connectivity through TV shows and then I came across the term, social surrogacy.
Social Surrogacy is a hypothesis that states that engaging with popular tv shows creates a sense of belonging.
It has been scientifically supported that people turn to popular TV shows when they feel lonely which helps to alleviate feelings of isolation and also, even just thinking about popular TV programs buffers against negative self-esteem.
This was a bit eye-opening for me because I think about the shows that I watched in my loneliest times and they're all quite popular shows that center around friendship and community: The Office, Teen Wolf, Sex and the City, Girlfriends, Parks and Rec… crazy how that works.
TV is a shared experience with strangers. Even discussing opinions on shows that two people have watched separately still feels unifying. And it's really cool to feel a little less lonely. 
2. Grief. 
Wanda lost everyone that she loved to horrible circumstances: her parents, her brother, and her closest companion.
Of course, anyone would go to extremes to try to bring their loved ones back; to try to shield themselves from the pain. It's as if Wanda activated a defense mechanism that would probably present itself as being in deep denial in a normal human, but because she's superhuman, her defense mechanisms reverberate and present themselves in more extreme ways.
Sometimes, when people experience grief, they do harm to the people around them. They lash out and shut others out. But when Wanda does it, it's on a much bigger, much more destructive scale.  Hurt people hurt people. And she hurt A LOT of people with little to no remorse, I might add…
The last thing I want to say about grief is this:
"But what is grief, if not love persevering?"
Vision said that piercingly profound line that I know I'll keep in my back pocket forever. Such a beautiful quote.
---
---
In Conclusion…
No one does it like Marvel does it. Do yourself a favor and watch WandaVision! But also, watch Avengers: Age of Ultron first, and don't fall asleep as I did. Or if you'd rather hire my brother to give you a detailed rundown of everything that you need to know in order to understand WandaVision, I'm sure he'd be happy to comply.
Rating: 8.6/10
---
What TV shows/movies/media got you through some tough times? Let me know in the comments below!
And be sure to subscribe for the latest blog updates (form in sidebar).
Peace, love, and lots of popcorn,
IMO
---