10 Movie Review Examples That Will Help You Write Better Reviews
Studying movie review examples is a great place to start if you're looking for inspiration for your own movie reviews. 
This article has gathered different kinds of movie review examples that will help you write better and more insightful reviews in whatever style you choose.
There is an overwhelming library of movie reviews to sift through, but having studied many reviews by Pulitzer Prize-winning film critics along with your average movie review articles published online, I've been able to find a few movie reviews which provide a great template for crafting a review of your own.
---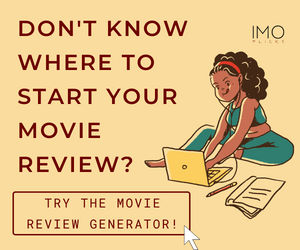 ---
10 Detailed Movie Review Examples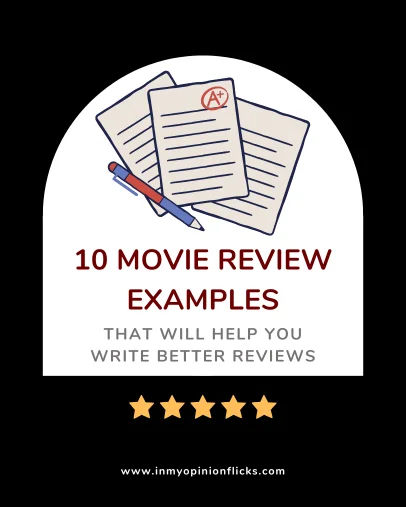 The Classic Movie Review
A classic movie review example has a neat structure that clearly communicates the author's sentiment toward the film in a clean, straightforward manner.
Roger Ebert's review of North is the perfect example of that.
1. "North" by Roger Ebert
This review starts off with a catchy hook, making readers curious for Ebert to elaborate on his statements.
"I have no idea why Rob Reiner, or anyone else, wanted to make this story into a movie, and close examination of the film itself is no help."
The opening sentence of this movie review example makes it clear to the audience that Ebert did not enjoy the film in question and if they would like to know why, they are encouraged to continue reading.
The whole first paragraph is chock full of strong adjectives setting the tone for the scathing critique this film is about to get.
Moving on to the next paragraph of this movie review example, Ebert gives a quick synopsis of what this film is about, filling the audience in on the story in case they're unaware.
"He [Elijah Wood] plays a kid with inattentive parents, who decides to go into court, free himself of them, and go on a worldwide search for nicer parents."
Following the paragraph summarizing the main plot of the film, the movie review dives straight into the critique explaining why this film garnered the strong adjectives it received in the opening paragraph:
"This idea is deeply flawed. Children do not lightly separate from their parents – and certainly not on the evidence provided here, where the great parental sin is not paying attention to their kid at the dinner table."
In this movie review example, Ebert dives deep into the oddities of the narrative in what makes it so unbelievable.
He questions the director's decisions and the plot's direction as well in these middle paragraphs:
"What is the point of the scenes with the auditioning parents?… They are not funny. They are not touching. There is no truth in them."
Ebert uses the middle paragraphs to dissect what does not work in the film.
In the final paragraphs of this movie review example, Ebert closes out by reiterating his sentiments towards the film, giving readers a good idea of whether the movie would be something he would recommend others watch.
"I hated this movie. Hated hated hated hated hated this movie. Hated it. Hated every simpering stupid vacant audience-insulting moment of it."
"'North' is a bad film – one of the worst movies ever made."
After reading Ebert's movie review example there is no question of whether he liked the movie or not. I don't know, he might've even mentioned hating it at one point…
And he makes it clear what plot and artistic choices played into his final assessment of the film.
Would you whip out your cash to experience the movie North after reading a review like this?
With this straightforward, informative, evidence-supported review, there is no confusion about the perceived quality of this film.
READ THE FULL REVIEW OF NORTH BY ROGER EBERT
---
Try this movie review generator to create your own classic movie review in no time!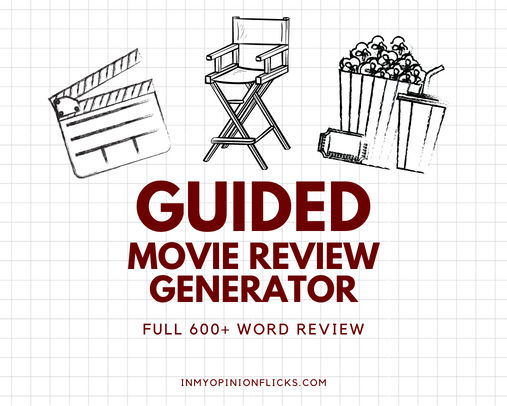 ---
The Real World Parallel Review
A movie review that can parallel the events occurring within the movie with events occurring outside of the movie shows a deeper level of critical thinking.
This is one of the movie review examples that truly exemplifies a deep critical thinker.
2. "The Flash" by Justin Chang
This movie review example starts off right away with a brief overview synopsis of what the movie, The Flash, is about.
"'The Flash' is a time-travel story and a cautionary tale, a warning of how dangerous it can be to change the past or mess around with alternate realities."
Same as with the classic movie review, this reviewer also hints at his overall sentiments towards the film.
"…this initially enjoyable, increasingly sloppy megabucks mess…"
This review, unlike the classic movie review, spends more time following the plot of the story through a biased lens, further walking readers through the details of the story.
"He gets stuck in the past and… winds up unwisely joining forces with a teenage version of himself (also Miller, with floppier hair), who's had a much happier childhood but doesn't (yet) have the Flash's superheroic powers."
After indirectly criticizing the CGI and praising the main actor's performance, Chang gets into his main criticism of the review: the popular trend of reintroducing old versions of superheroes into new superhero movies.
"Really, though, is nostalgia that satisfying anymore?"
And it's really this last sentence of the movie review example that ties this compelling thought together, not only concluding the movie but drawing a parallel to how the movie creators are perpetrators of the same mistake that the movie's main character made.
"Lost in an endless game of IP-reshuffling musical chairs, Barry realizes, possibly too late, the futility of dwelling on the past — a fatuous lesson from a movie that can't stop doing the same."
READ THE FULL REVIEW OF THE FLASH BY JUSTIN CHANG
3. "Bonnie and Clyde" by Roger Ebert
Another great movie review example, using a movie as a sense of societal self-reflection, is Roger Ebert's review of Bonnie and Clyde. The final sentences of the review saying:
"'Bonnie and Clyde' will be seen as the definitive film of the 1960s, showing with sadness, humor, and unforgiving detail what one society had come to… it was made now and it's about us."
READ THE FULL REVIEW OF Bonnie and Clyde BY Roger Ebert
4. "Black Panther" by Soraya Nadia McDonald
Yet another movie review example is this Black Panther review by Soraya Nadia McDonald.
The whole review deep dives into the cultural context of the movie and its timeliness or lack thereof.
"Honestly, the worst thing about Black Panther is that it had to be released in 2018 and not during the term of America's first black president."
This movie review example walks through the narrative praising the film's actors, director, and cinematographer before ending on the note of its cultural relevance.
"Perhaps it's even capable, just as The Birth of a Nation once was, of helping to steer an entire national conversation."
READ THE FULL REVIEW OF Black Panther BY Soraya Nadia McDonald
---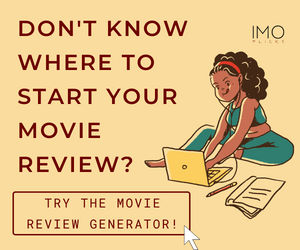 ---
The Storytelling Movie Review
If you have a story of your own that you can parallel with the movie's story, then connecting the movie's narrative with your own is a particularly entertaining way to craft your review.
Instead of comparing the film to society as a whole, the following storytelling movie review examples compare the movie to specific stories they pull from their personal life.
5. "The Help" by Wesley Morris
One of my favorite reviews by Pulitzer prize-winning Wesley Morris is written in this style, drawing readers in with his own personal story:
"Three summers ago, I went to visit a friend in West Texas."
"What happened in Texas?", readers wonder as we curiously continue reading.
After 3 engaging paragraphs narrating a strange, racial encounter in Texas, Morris introduces the movie, The Help.
"This pretty much captures the cognitive dissonance of watching "The Help'': One woman's mammy is another's man's mother."
The following paragraph gives a synopsis of the film and introduces the audience to the main characters:
"Meanwhile, the heart of the film itself belongs to Aibileen Clark (Viola Davis) and Minny Jackson (Octavia Spencer), the two very different maids and best friends at the center of the story."
The center of this movie review example narrates the happenings of the movie from a biased point of view before presenting some debate points about the movie's approach to race relations.
"'The Help' joins everything from "To Kill a Mockingbird'' to "The Blind Side'' as another Hollywood movie that sees racial progress as the province of white do-gooderism."
Morris then praises the actors' performances in this very character-based film but is unable to shake the social weight of the casting that this film requires:
"And yet here's the question you ask as you watch a black actor in 2011 play a white lady's maid, decades and decades after that was the only job a black woman in Hollywood could get. What went through the minds of Davis, Spencer, and Aunjanue Ellis, who plays Hilly's maid, as they put on those uniforms and went to work?"
Morris finishes off the review sure to reference the personal story that he introduced in the beginning before leaving the reader with something to ponder on.
"These are strong figures, as that restaurant owner might sincerely say, but couldn't they be strong doing something else?"
Morris's final statements in this movie review example make it clear his assessment of the film's quality is good but its messaging is questionable, allowing the audience to make a judgment on whether they'd like to see the film for themselves.
"On one hand, it's juicy, heartwarming, well-meant entertainment. On the other, it's an owner's manual."
READ THE FULL REVIEW OF THE HELP BY WESLEY MORRIS
6. "Me Without You" by Stephen Hunter
This movie review example also tells a story although it's not personal.
Instead of starting by talking about the movie or talking about himself, Hunter begins the review like a novel. With an untethered phrase that needs further explanation.
"Friendship isn't rocket science. It's much harder."
He then lists out all of the complexities of trying to maintain a friendship, painting a picture to support his point.
"Oh, yeah, it's easy to say just be loyal and true and that makes you a good friend. But suppose the other person does something that really irks you, like chew gum or vote Democratic?"
Hunter doesn't leave you hanging for too long before segueing into how this thought point relates to the film.
"And that thorniness, that dark underbelly of it, is the gist of the acerbic British import 'Me Without You…'"
As usual, a sign of good storytelling, he finishes this movie review example with his full-circle concluding statement on friendship.
"But the truth is, of course, that friendship matters to those of us who still claim membership in the human race…"
READ THE FULL REVIEW OF ME WITHOUT YOU BY STEPHEN HUNTER (Under the title: 'Me': Friendship as Relationship)
---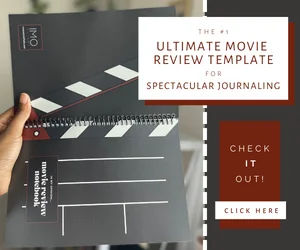 ---
The Unconventional Movie Review
A less common but creative and fun way to approach a movie review is to approach it from a different angle or point of view. To write it in a way that's unexpected.
7. "ET" by Roger Ebert
In another movie review example from Roger Ebert, instead of approaching this review traditionally, Ebert rather writes the review as a letter to his grandchildren.
Rathan addressing the readers, he addresses his grandchildren in his movie review:
"Dear Raven and Emil:
Sunday we sat on the big green couch and watched "E.T. The Extra-Terrestrial" together with your mommy and daddy."
After noting how his grandchildren reacted to climactic parts of the film, Ebert recounts the events of the movie, ET, continuing to include his grandchildren's remarks and reactions.
"The camera watches Elliott moving around. And Raven, that's when you asked me, "Is this E.T.'s vision?" And I said, yes, we were seeing everything now from E.T.'s point of view."
Ebert uses this opportunity to make a simplified analysis of the director's use of POV in the movie, praising the film's direction without losing the context of a grandfather's letter.
"Some other filmmaker who wasn't so good might have had subtitles saying, "E.T.? Are you out there? It's Mommy!" But that would have been dumb."
Ebert ends this movie review example like anyone would end a letter, with good wishes and a signature.
"Well, that's it for this letter. We had a great weekend, kids. I was proud of how brave you both were during your first pony rides. And proud of what good movie critics you are, too.

Love, Grandpa Roger"
The average person has a 7-8th grade reading level, so a simple letter like this, is not only cute, creative, and endearing but it's incredibly easy to read and understand the critic's assessment of the movie.
READ THE FULL REVIEW OF ET BY Roger Ebert
8. "Spider-Man Into the Spider-Verse" by IMO Flicks
Another unconventional movie review example is one that I wrote for this blog website.
Instead of writing from my point of view, I decided to write from the point of view of an out-of-touch grandma, someone who may not have the background knowledge to really understand and appreciate the film.
I approached the film this way because I was tired of reviewing Marvel Superhero films but the thought of writing it as an out-of-touch grandma made the review so much more fun and less pressure-filled, even if it's really not the most straightforward or informational read.
The review does not include a clear synopsis and the critiques of the film waver between genuine observations and areas that the grandma misunderstood.
It was a blast to write.
The grandmother writer uses the remarks of her grandchildren as a voice of reason for the film.
"My granddaughter told me to rate this spider film [Spider-Man: Across the Spider-Verse] out of 10 points. I initially wanted to give it 4 points out of 10…

Apparently, my grandchildren think this rating is ridiculous. One of my grandsons almost threw a chair. He gave the film a 200/10, claiming it's one of the best films he's ever seen."
This sort of review may not be as befitting for a serious homework assignment but if there's space to think outside of the box, I say go for it.
READ THE FULL REVIEW OF Spider-Man: Across the Spider-Verse
---
Try this movie review generator to create your own unconventional movie review in no time!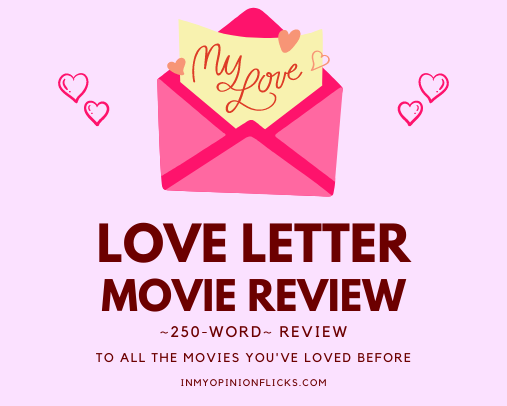 ---
The Self-Aware Review
Similar to the unconventional movie review, but not quite as unconventional, these movie review examples are self-aware of their influential power. It breaks the fourth wall of movie reviews so to speak.
9. "Manchester By the Sea" by Ty Burr
This movie review example of Manchester By the Sea wants to encourage you to watch the movie but doesn't want your expectations so high that you don't experience the same subtle unexpected magic that the movie works on viewers.
Burr explains this in the first paragraph:
"Nothing destroys an audience's appreciation of a small good movie like advance praise."
Careful to not ruin the audience's expectations, Burr goes on to begin every following paragraph with a phrase that denies all of the critiques that follow.
"So I won't tell you that I've seen "Manchester by the Sea" twice now and both times felt haunted for weeks."
"I won't bother you with how the movie stands as a soul-satisfying comeback for its maker…"
"I could say, but I won't, that we've all seen too many movies in which a lost soul comes out of his shell and rejoins the human race after he inherits a kid from a dead relative."
The entire center of the film covers the movie in a way that says, "You didn't see me. I was never here." Good and well knowing that people are going to be more curious about this film and expect it to be as fantastic as Burr says.
But don't worry, Burr accounts for this "undesired" outcome that he had been trying to avoid from the beginning with this closing paragraph.
"If I do tell you all this, forget I ever did. Just remember you heard somewhere that "Manchester by the Sea" is an experience worth having…"
READ THE FULL REVIEW OF MANCHESTER BY THE SEA BY TY BURR (Under the title: A Shore Thing)
10. "Mark Kermode" by Mamma Mia
Kermode's review of Mama Mia takes his self-awareness in a different direction where he personally loves the movie Mama Mia and is not afraid of letting the world know it.
In fact, the movie has brought something to life in him as a movie critic.
"One minute I was a miserable critic; the next, everything had gone pink and fluffy."
Kermode continues the movie review example, touching on the actor's performances, the director's execution of the film, and the soundtrack before returning to how the film affected him as a critic.
"I feel duty-bound to report that I came out of the screening an utter wreck."
Further aware that as a serious critic, he probably shouldn't like this film as much as he did, he lets his guard down and leans into the wonder of the film.
"I have certainly mellowed, and perhaps my critical faculties have withered and died. But I simply can't imagine how Mamma Mia! Here We Go Again could be any better than it is."
The self-aware review speaks to the readers as a friend rather than as a removed source of movie information.
A lot of the time, this personal voice can be merged with other review styles as well.
READ THE FULL REVIEW OF Mamma Mia by Mark Kermode
Common Questions
How to write a movie review?
To write a movie review you would need to watch the movie and take good notes, then you would craft an attention-hooking introduction, a few center paragraphs explaining your critiques of the film, before concluding on whether you'd recommend the film or not. This article breaks down the 10 steps to writing a movie review effortlessly.
What should a good movie review include?
A good movie review should include a synopsis of the film, a clear stance on whether the film was good or not, including why or why not, and a conclusion that makes it clear whether the critic would recommend others to watch the film or not.
What is the best movie review for students?
The best movie review example for students would be the classic movie review because it's straightforward and the easiest to follow and grade.
---
---
In Conclusion…
There are so many movie review examples to choose from but the majority can fall into one of these 5 groups: the classic movie review, the real-world parallel, the storytelling review, the unconventional review, and the self-aware review.
If you would like to view 50 more outstanding movie review examples, I've grouped some here in a shared Word document available for free!
I hope this article was able to provide some movie review examples to help you craft your own. Happy movie reviewing!
---
What's your favorite movie review example? Let me know in the comments below!
And be sure to subscribe for the latest blog updates (form in sidebar).
Peace, love, and lots of popcorn,
IMO