Promising Young Woman Analysis | The Dangers of Unforgiveness
Promising Young Woman
Director: Emerald Fennell
Date Created: 2020-12-25 00:00
Promising Young Woman, an unpredictable narrative on revenge, actually speaks louder to the self-destructive nature of unforgiveness than it does to the satisfaction of vengeance. 
**Heads Up There WILL be spoilers in this review**
Promising Young Woman Analysis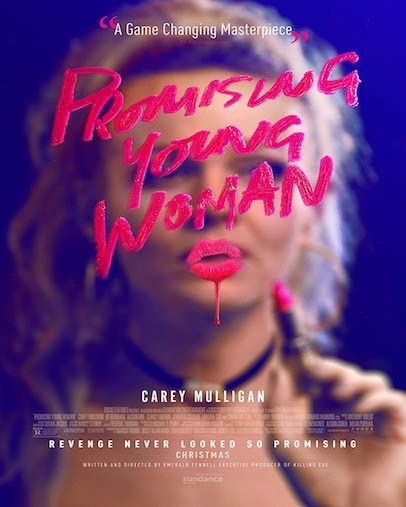 Promising Young Woman is a dark comedy, drama movie about a woman's unconventional methods of avenging the sexual assault of her late best friend.
---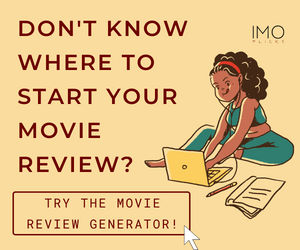 ---
This film follows an endless quest to right an irreversible wrong, but at the end of the day, who really wins here?
Cassie gets the last word in this film but at what cost? At the end of the day, Cassie ends up losing her sanity, losing her hope, and losing her future.
Lost Sanity
The first thing we learn about Cassie (Carey Mulligan) is that she is cunningly crazy. 
When she does her bloody "walk of shame" in the film's clever intro, I was like wait a minute — this is not your typical wild weekend story.
And I like it.
With Cassie's emotionless gravelly tone, her pent-up anger, and the secret identities that she hides from family and friends – she's crazy. She is not okay. 
Years after the tragic death of her friend, she still holds on to the pain of losing her friend the way she did and is unable to move forward from it. 
She begins to obsess over avenging her best friend by single-handedly punishing men who are willing to take advantage of drunk women in the club. She goes out, using herself as bait, fishing out rapists who cover up as good guys.
Nobody knows that she does this. It's a dangerous game she plays all in the name of Nina, her dead best friend. 
Cassie is not grieving her loss in a healthy or productive way. I can't even imagine the multilayered pain and anger she feels having lost her friend the way she did but in order to give her own self a chance – she has to let go. 
Cassies years of holding on to the pain of her friend caused her to lose her right mind. She lost her insanity due to her inability to make like Elsa, and let the pain go.
Lost Hope
Cassie tentatively begins a relationship with an old friend from Medical school, Ryan Cooper (Bo Burnham). Getting to know him and forming a new relationship pulls Cassie out of the mud of misery a little bit as she has something to focus on other than bear-trapping men. 
Despite a new sense of focus, Cassie still does not hang up her hat with her night job, fishing for predators. Ryan actually catches her in the act but doesn't condemn the relationship after that one fluke. 
Just as Cassie is finally beginning to believe that maybe there are good guys out there, she discovers an old video documenting the assault of her best friend Nina. In this video, none other than Ryan is noted as a bystander. We clearly hear his voice doing absolutely nothing to stop the act that eventually took Nina's life. 
Understandably, there really is no coming back from that. 
At this point, Cassie's vision which was finally beginning to take on some shades resembling her pastel nails goes full red. Cassie is no longer trying to be ok. She's not trying to forgive. She's not trying to love. She wants blood. 
Cassie has given up all hope for good men. She's lost her hope to unforgiveness.
---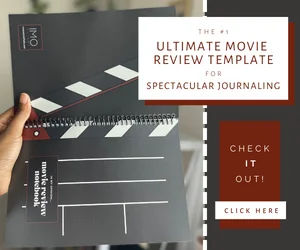 ---
Lost Future
The most easily detected loss for Cassie is the loss of her future. 
She was a promising young woman in medical school. Very smart, focused, and good at what she did. Now, she works at a coffee shop at 30 years old, the fullness of her potential unfulfilled. 
On top of that, she has no real plans to go back to medical school or really any aspirations besides scaring men poopless who think they're about to take advantage of a drunk vulnerable woman.
After learning that Ryan did nothing to stop the assault of her friend, she is determined to take matters into her own hands. Nina is six feet under and her rapist is highly respected and about to get married. Is that fair?
So Cassie finds the perfect opportunity to do some damage during this rapist's Bachelor party.
Long story short, I already warned you about spoilers and this is a big one, Cassie ends up losing her life after a fatal confrontation with Nina's rapist. 
Yeah, I was not expecting that AT ALL. 
And on top of that, she had a whole cascade of post-death messages showing that she expected to die that night. She was a willing martyr for the cause. She was more willing to lose her life than to let go of the pain, anger, and trauma of the past. 
It was a conscious choice that she made. She chose unforgiveness and it lead to her losing her life. A life with so much potential still.
Notable Quotes
"You gotta forgive me. Tell me you forgive me." – Ryan

"No." – Cassie
That dialogue between Ryan and Cassie said it all. She doesn't have it in her to take on this extra load of hurt and she's unable to let it go at the same time.
---
---
In Conclusion…
Promising Young Woman is a clean, succinct, engrossing narrative on the destructive end of unforgiveness.
With Cassie's overwhelming trauma and the injustice that showed itself every day, it feels unreasonable to forgive them. They're undeserving of forgiveness.
But at the end of the day, she, the one with her hands clean was the only one hurting.
The one who was suffering was the only one still hurting. She deserved freedom but her circumstances made it incredibly difficult for her to choose it. 
Very thought-provoking piece on revenge, trauma, and forgiveness.
Rating 9/10 
---
What did you think of Promising Young Woman? Let me know in the comments below!
And be sure to subscribe for the latest blog updates (form in sidebar).
Peace, love, and lots of popcorn,
IMO