Best Squid Game Analysis: 6 Shocking Ways It Devalues Life
Squid Game
Director: Hwang Dong-hyuk
Date Created: 2021-09-17 00:00
This Squid Game analysis contains spoilers. Be warned.
Squid Game is the most fascinating show I've seen in a long time. It's unique, exhilarating, incredibly clever, and thought-provoking.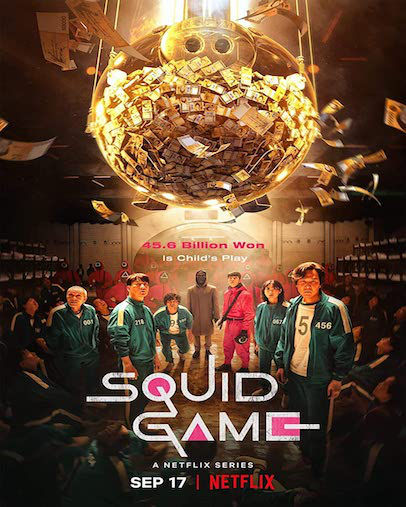 Synopsis: Squid Game is a secret competition that recruits the biggest debtors in society. These broke contestants compete in children's games with the hopes of winning the immense cash prize. The catch is that if they lose the game, they lose their lives.
It is definitely worthy of all the praise and adoration it's been receiving. Squid Game is really THAT good.
So many elements, details, and themes were expertly woven into this magnetic narrative. The most pervasive aspect of this show, however, was just how severely they were able to devalue human life.
Let's analyze how Squid Game did just that.
---
This page contains affiliate links which means that I will receive a commission if you choose to purchase through the link at no additional cost to you. Please read the full disclosure for more information.
---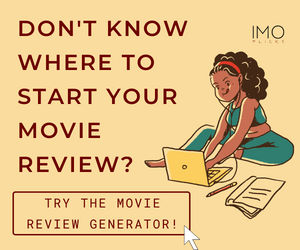 ---
Squid Game Analysis – 6 Ways that It Devalues Life
The big question throughout this whole series was just how much can you devalue human life?
In other words, how low can you go?
Can you go down low?
All the way to the floor?
How low can you go?
1. Worth Less than Money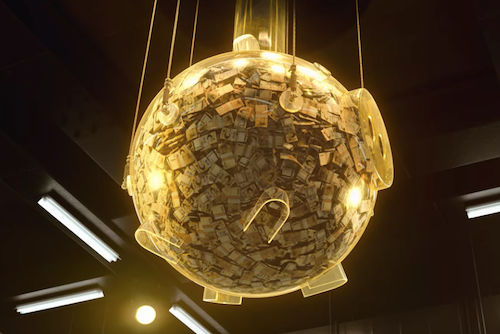 First, we see hundreds of people shot dead for not standing still enough. A few moments later, we see hundreds of millions of dollars flood a piggy bank, replacing those people's presence. Immediately, we see that each human life is worth less than 100 million won.
The participants reinforce this belief that other human lives are less important than money by killing their teammates in an effort to gain more money for themselves.
2. Selling Organs like Livestock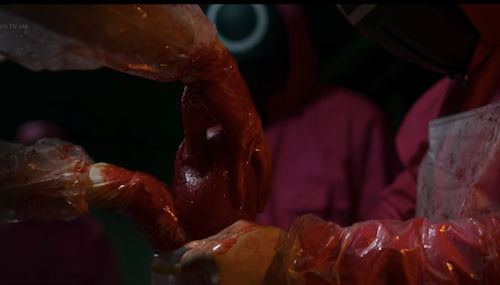 Let's take it a step further and devalue humans a little more.
Imagine that the cost of your life was equivalent to how much each one of your vital organs would cost on the black market. That's your net worth.
Like selling beef or chicken on the market, the same as selling human body parts. So dehumanizing.
3. Worth Less than Animals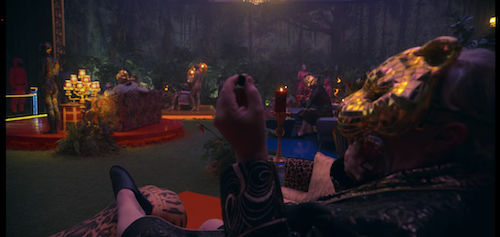 Now, let's take it yet another step further.
Human lives are brought even below the value of animal lives once the VIPs join the narrative.
They bet on the humans like they're horses. They watch them die and react as if their favorite football team lost, rather than a whole human life gone forever.
Death is so minimized. Even the audience within and outside of the story is so desensitized to the magnitude of losing a human life.
In the VIP room, there is this theme of predators watching the downfall of their prey.
All of the VIPs wear masks of powerful animals. They're surrounded by servants covered in animal print body paint acting as their furniture.
Underprivileged humans are seen as objects of pleasure for the VIPS, not living breathing beings.
4. Light Music to Lighten the Tragedy of Death
Squid Game's soundtrack also aided in trivializing human life. The contrast between light music and a heavy scene was super unsettling.
For example, the red light green light scene in episode 1 is overlapped with the lighthearted, joyful tunes of "Fly Me to the Moon".
It's such a strange contrast, almost funny.
You don't feel the heaviness of lives lost. It's just a game.
5. Kids' Games with Adult Themes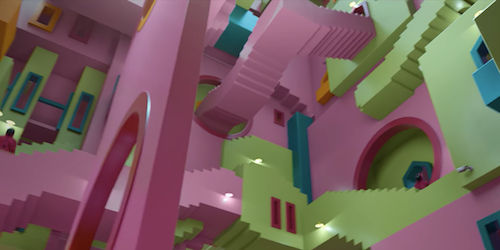 Another conflicting feeling was the fact that these playful, fluffy, childhood games were paired with gruesome violence.
Stakes that are usually so low become disproportionately high and the contrast is again, almost funny.
You see these grown adults licking cookies as if their lives depend on it – because it does.
You're not sure whether to laugh or wince. It's incredibly fascinating and morally intriguing.
6. General Consensus of Human Worthlessness
As immoral and inhumane as the Squid Game seemed, it's rather difficult to fault the Game Runners for organizing and executing the games.
Every single person who was involved in the games signed a contract, knew the rules, knew the loopholes, saw that lives were at stake, and STILL determined that money was more valuable than peoples' lives.
They all made that decision when they returned to the games a second time.
They really can only be mad at themselves for allowing money to override their humanity.
---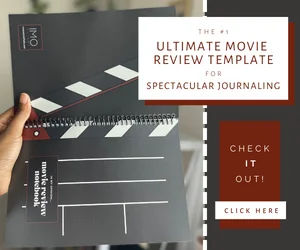 ---
Squid Game Analysis – 2 Moments Where Life Matters
1. Sparing Us the Pain of Watching Our Most Beloved Characters Die
One interesting detail I noticed was that we didn't witness the deaths of our most beloved characters.
We saw other people get shot straight through their chests. We saw their brains seeping out of their skull. However, with our most beloved characters, the show's creators often spared us the pain of watching them get slaughtered like farm animals.
We just heard the gunshot in the distance or came back to revisit them covered in blood. We didn't have to endure the pain of witnessing the moment of their death because we'd already seen too much of their humanity.
2. Hope for the Homeless Man
In the last episode, Gi-hun and Il-nam make a bet to see if the homeless man will be left in the cold to die or if someone will help him. Just in the nick of time, help comes for the helpless, unprotected man, restoring a sliver of faith in humanity.
---
Squid Game Analysis – 3 Similar Stories
Although Squid Game is uniquely in a league of its own, it did remind me of a few other noteworthy shows and movies.
Namely, Uncut Gems, Money Heist, and The Hunger Games.
1. Uncut Gems
Gi-hun reminded me of Howard Ratner from Uncut Gems.
The gambling addiction. The inability to hold on to money. The lack of financial self-control. Constantly running away from creditors…
Despite Gi-hun being messy, disorganized, and impulsive, he was still somehow an endearing character. For some reason, I didn't hate him. His flaws just made him more real and human and made you root for him, like Ratner.
2. Money Heist
You can't tell me that these "shape minions" costumes didn't remind you of the costumes in Money Heist.
This almost-human disguise was also used by the thieves in Money Heist to exert control over their hostages and remain anonymous. The uneasy mask heightened the fear.
3. The Hunger Games
If I remember the Hunger Games correctly, the participant had to kill all the other players in the game and be the last one standing in order to win food for their district. This turned people into monsters really quickly.
These games were also broadcast for other people's amusement.
Sounds familiar…
In the Hunger Games, though, they played against their will.
---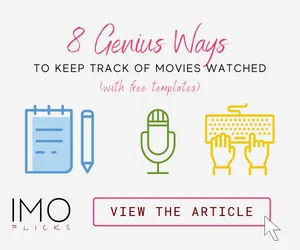 ---
Squid Game Analysis – 2 Life Lessons from Squid Game
1. Wealth Is a Mindset, Not a Number in the Bank Account
When Gi-hun won the Squid Game (spoiler alert), we see that his demeanor is worse than before. He's grimmer than he was before the games and he's still begging others for money.
A year after winning an excessive amount of money, he still barely touches his bank account.
He acquired all this money but he didn't acquire the skills to enjoy the money wisely.
All of the players probably thought that if they had enough money, their problems would be solved. The issue isn't the lack of money, it's the lack of financial literacy.
He should buy books on money and actually meet with bankers and investors to learn from them. The issue is that he didn't harness the skill to learn, only to gamble.
2. "Everything, well, it all gets boring."
"Do you know what someone who doesn't have any money has in common with someone who has too much money to know what to do with? Living is not fun for either of them… Everything, well, it all gets boring."

Il-nam, The Old Man
This quote is GOLD.
The joy is in the striving.
If you already have everything, there's nothing left to work for. To strive towards.
That's why uber-rich people are trying to go to the moon now. When the whole world is easily available to you, it loses its value. Then you have to shoot for the stars – literally.
---
Squid Game Analysis – Analyzing Clever Details
Squid Game did not let any details go to waste. You can tell that so much thought went into each and every scene.
If you work your way from the end of the series to the beginning you'll notice that the show was intentional in every minor detail.
This YouTube video pointed out a lot of cool things you'll notice after knowing how the story ends (and there's a part two if you want more).
---
The most fascinating details are the ones including the old man.
During red light, green light, this man was having a blast. I thought it was hilarious how carefree he was.
After knowing his involvement in the Squid Games, it makes sense that he was not caught off guard by the high stakes of the game like the other participants. He wasn't shaken.
In the tug of war, he didn't have any locks on his wrist like the other participants. They immediately put an end to the night massacre when he declares how scared he is. You never see his blood when he "gets shot." So many clues revealed who this man was before the end of the series.
Other clever details are how each character died in a karmic way.
If they stole, they were stolen from. If they held others at knifepoint, they were held at knifepoint. If they attempted suicide in water before, they died by suicide in water. Their past actions came back to kill them.
The final detail I want to expand on – Gi-hun's new hair-do.
Why did Gi-Hun dye his hair red in Squid Game?
Gi-hun's red hair symbolizes the blood of 454 (minus the old man) people on his head. In order for him to become the champion and win the ginormous cash prize, 454 had to die.
It's a heavy burden to bear.
He wears the guilt as visibly as the blood-red hair on his head and furiously aims to avenge those deaths by taking down the Squid Games.
He will forever be consumed with the thrill and trauma of the Squid Games.
Once you've experienced something as life-altering as the Squid Games, everything else in life becomes bleak. There's nothing else to strive for.
That's probably why the Front Man returned to the games even after winning all of that money.
---
What Will Squid Game Season 2 Look Like?
Season two will hopefully follow Gi-hun returning to the games. I'm excited to see new games being done, to meet new characters, and to see Gi-hun slowly resolve to insanity and have a deepened obsession with the game.
I predict that Gi-hun will have a fate similar to the Front Man where he advances in power. I don't imagine that the game runners will allow him to participate in the games a second time since it goes against the rules of "fairness and equality" among players.
I also imagine that the police may get involved in a deeper investigation of the Squid Games. Perhaps, another private detective. They did receive at least some of the video evidence that was sent to them by the Front Man's brother. But even after a year, no authorities did anything to stop the Games from happening…
I'm also hearing whispers that the Front Man's brother might still be alive sooo… wouldn't mind seeing him again.
Speaking of the Front Man, it would be nice to learn a little bit more about his story.
Season two will hopefully give us some more insight into the "shape minions". It would be lovely to learn more about how they're recruited, where they come from, how they're trained, and how they move up the ranks.
This article gives more insight into the director's vision for Season Two of Squid Game.
---
---
In Conclusion…
Squid Game raises questions about just how valuable human life is.
It accomplished this with clever themes, impeccable attention to detail, and magnificent cinematography.
If you haven't yet watched Squid Game on Netflix and you don't mind blood, gore, and violence too much, DO IT. It's worth the time and worthy of the hype.
Rating: 9/10
---
What are your favorite clever details from Squid Game? Let me know in the comments below!
And be sure to subscribe for the latest blog updates (form in sidebar).
Peace, love, and lots of popcorn,
IMO
---