No Hard Feelings Analysis | Hidden Power of the Awkward Guy
No Hard Feelings
Director: Gene Stupnitsky
Date Created: 2023-06-23 00:00
Everyone is so focused on Jennifer Lawrence but in this No Hard Feelings analysis, Andrew Barth Feldman takes center stage.
No Hard Feelings advertises itself as a raunchy, surface-level sex comedy. But instead, it dives deeper into human nature and intimacy with an impressively seamless amount of character growth and development.
This movie finds a way to peel beneath the surface of an initially transactional relationship while balancing the lightness of humor and the silliness of raunch.
But the area that No Hard Feelings unexpectedly excels in the most is attributing power and strength to a role that is often looked upon with pity: the socially awkward guy.
No Hard Feelings Analysis| Review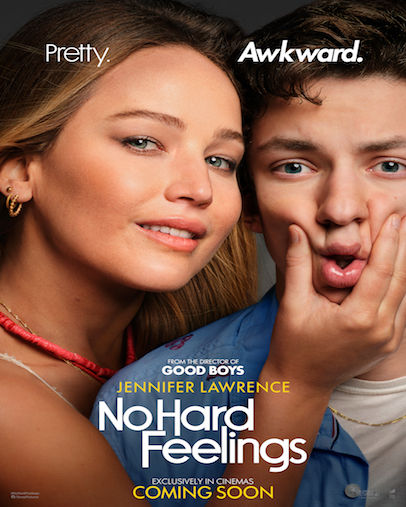 To prevent losing her home, Maddie takes on a Craigslist proposal from parents to date their socially awkward son, Percy, in exchange for a car. This seemingly simple mission turns out to be more complicated than she bargained for.
*Heads Up There WILL be spoilers in this review.*
---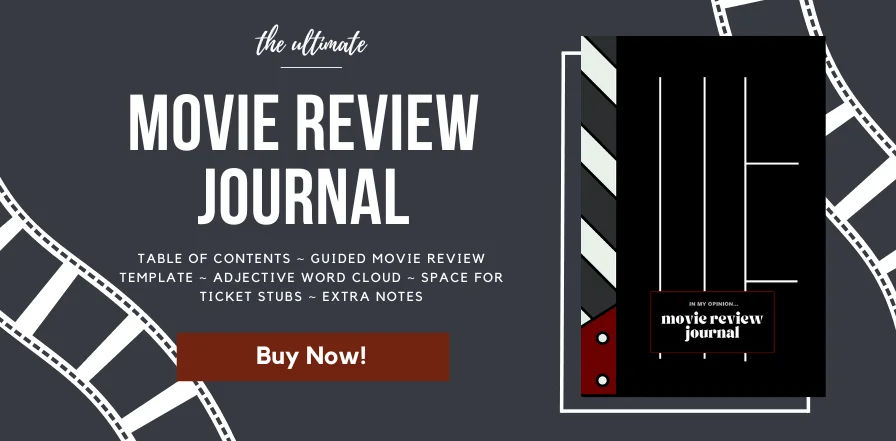 ---
Percy's Power
Percy's reputation precedes him.
His parents post an ad on Craigslist to find a woman to date their "extremely smart, but socially very shy child" who has "never had a girlfriend."
Already, we might assume a few things about this 19-year-old kid:
He's socially behind his peers. 
He's a nerd. Probably not very popular.
He plays a very passive role in his life. 
And while these assumptions may hold some truth, Percy proves himself to be so much more than what meets the eye. 
No Hard Feelings flips the script on your average portrayal of the nerdy, passive, seemingly weak teen.
Your typical movie would keep Percy in a submissive box where his gentle, perceptive, by-the-book personality is seen as a weakness. As something to look down upon.
Rather, Percy's assurance in himself and kind, gentle soul overpowered the "stronger" personalities around him. 
While everyone else tries so hard to control his life and underestimates his ability to make it on his own, he shows them that who he is is not a disadvantage.
His groundedness in himself and his beliefs cause Maddie to see the cracks in her mirror.
Percy's innocent nature leads Maddie to confront her more surface-level views of sex.
"I'm not going to have sex with somebody that I don't know."

Percy
When Percy performs the song "Maneater," it confronts Maddie's usual view of her romantic relationships. His fragile nature forces her to consider the soul beneath the skin.
When Maddie thinks she can take advantage of him, Percy ends up flipping the script on her. 
Percy's power also convicts his parents of their micromanaging ways.
Against their expectations, he makes it clear that he's in charge of his life, not them.
Although the spotlight is predominantly on Jennifer Lawrence as an actress and Maddie as a strong-willed character, Percy is the real superhero of the film, and Andrew Barth Feldman portrays Percy's essence effortlessly having had experience playing the awkward teen in the hit Broadway musical Dear Evan Hansen. 
Percy is the real driving point of change.
And his quiet presence makes a big enough impact to change the trajectory of the lives of the people around him.
---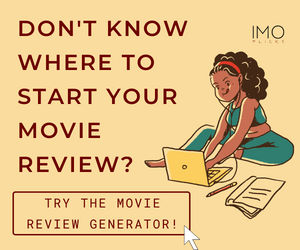 ---
Maddie's Push
Percy growing more into his power did not happen in a vacuum.
Maddie knew just how to push his buttons to bring that fire out of him. 
Maddie's forcefulness on Percy was a bit concerning at first because there was a huge lack of consent. Her insistent, domineering approach to baiting Percy was very suspicious and Percy was smart to pull out the mace when she lowkey kidnapped him in the van.
If the gender roles were reversed, this movie's vibes would give off more crime/murder drama rather than silly comedy. The film would need to start with a trigger warning…
But anyway, Maddie's pushy approach is somewhat forgivable by the audience because we know her intentions. Although they aren't necessarily pure, we know that they're not malicious either.
Thankfully, we see that Percy warms up to Maddie creating a situation where there is consent on both sides and Maddie's pursuit of Percy isn't as uncomfortable.
In fact, we even see Percy satisfactorily take matters back into his own hands reclaiming the power he has over the situation and showing a level of confidence that has grown in him.
This confidence that Maddie helped to inspire ends up stabbing her in the back. It's kind of satisfying to see.
Percy's gentle, fragile nature forces Maddie to build genuine intimacy with him to get what she wants. This leads to many surprisingly heartwarming moments in this mildly raunchy film.
Because both Percy and Maddie unveil deeper levels of emotional intimacy with each other, they're able to call each other out on bad habits that no one's stuck around long enough to notice.
This leads to some realistic and authentic character growth on both sides which progresses beautifully throughout the film.
---
---
In Conclusion…
In an extroverted society, it's so refreshing to see a narrative where the loud, strong-willed personality doesn't absolutely steamroll over the more reserved one. 
Among fighting naked on the beach and using finger traps on the wrong appendage… No Hard Feelings is a surprisingly heartwarming movie that moves beyond the surface-level emotions of your average sex comedy. It throws a wrench in the predictable narrative and creates a plot that keeps you interested and engaged from the beginning to the end.
With well-casted, realistic, multi-faceted characters that move through the story with seamless ease and relatable growth, No Hard Feelings tastefully balances deep, personal intimacy with lighthearted moments of raunchiness. Loads of fun, laughter, and sweetness, No Hard Feelings is far better than advertised.
Rating 8.3/10
---
What is your No Hard Feelings analysis? Let me know in the comments below!
And be sure to subscribe for the latest blog updates (form in sidebar).
Peace, love, and lots of popcorn,
IMO