Making Sense of Affiliate Marketing Review with Free Download
If you want to know how to make money with your blog, affiliate marketing is one of the best ways to do so!
Affiliate marketing is a multi-BILLION dollar business and it continues to grow year by year! There is no better time to dive into affiliate marketing than now.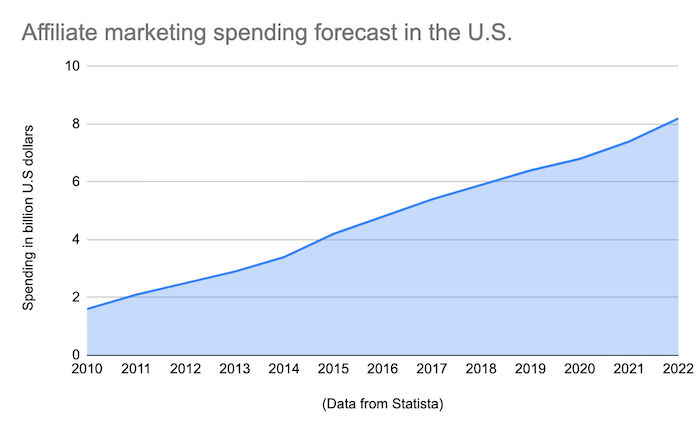 Learning how to maximize your income with affiliate marketing is exactly what the course Making Sense of Affiliate Marketing aims to do. You may have heard about this course already from famous bloggers or come across it while browsing the web and it has you wondering, is this course worth it?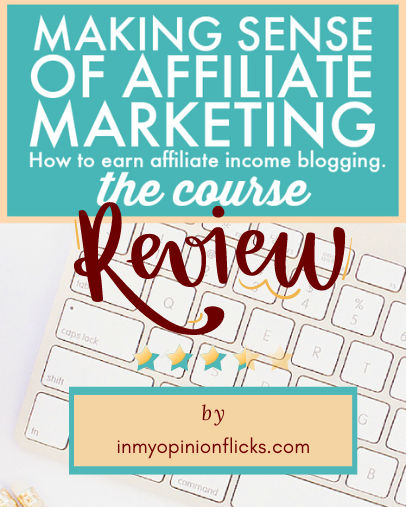 Well, this Making Sense of Affiliate Marketing review considers the reviews (good and bad) of other prominent bloggers while mixing in my own personal experience with the course to help you determine if this course is truly a good fit for you. 
---
This page contains affiliate links which means that I will receive a commission if you choose to purchase through the link at no additional cost to you. Please read the full disclosure for more information.
---
What Is Affiliate Marketing?
Affiliate marketing is the act of promoting products you find valuable by placing a link to them on your platform. If a viewer purchases the product through that link then you earn a percentage of that purchase. Affiliate marketing is being a promoter or salesperson of another product and receiving commissions for the purchases that come from your platform.
The reality of it is that we're constantly promoting things we love to friends and family all the time. Affiliate marketing just allows you to monetarily benefit from your natural interpersonal influence.
Why Is Affiliate Marketing So Valuable?
The really awesome thing about affiliate marketing is that it creates passive income. You don't have to actively call an endless list of people to market a product or trudge from door to door facing endless waves of rejection. Just put a link on your website and whoever finds value in the product and decides to buy it through your affiliate links produces a commission for you. 
I remember when my first affiliate commission notification came through in the email. I literally just woke up on a Sunday morning, after a lovely night's rest and saw the notification that I made over $100 in my sleep. Now, that's the dream.
Learning the skill of using affiliate marketing successfully is incredibly valuable as it can generate passive income for you, meaning you could be chilling on the beach while money is racking up in your bank account. 
To achieve this level of personal and financial freedom, you've gotta learn how to master affiliate marketing. One of the best ways to learn is to take a course from someone who's mastered it already. Someone super successful in affiliate marketing. Someone like Michelle Schroeder-Gardner. 
Who is Michelle Schroeder-Gardner?
Michelle Schroeder-Gardner is an uber-successful millionaire finance blogger who's been featured on the most reputable sources like Forbes, Business Insider, and the Huffington Post (just to name a few). Her success is inspirational to bloggers everywhere.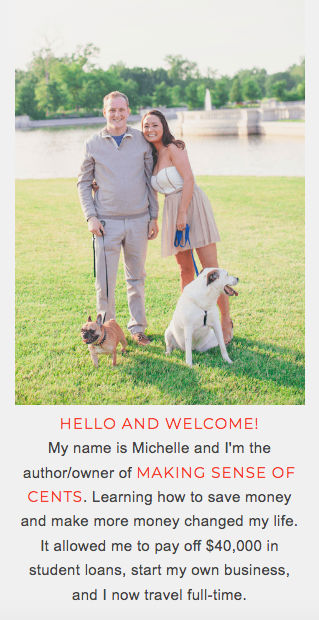 Michelle went from making $0 to $50,000 a month in affiliate marketing. That means she makes over $600,000 in affiliate marketing alone! That's more money than a lot of doctors make (and they have to pay higher taxes too if they're not self-employed).
A big reason why her course is so popular with the thousands of people who have bought in and over 6,000 members in the exclusive affiliate marketing course Facebook group is that everyone wants to learn the inside secrets to her success.
Making Sense of Affiliate Marketing promises to be the inside scoop into creating your own 6-figure blog by optimizing affiliate links.
But does the course live up to the hype?
---
I personally am still finding this course to be super valuable after having it for almost 2 years, but if you're on the fence about investing in the course, I would highly recommend getting Michelle's free eBook on Affiliate Marketing first. There's literally nothing to lose. If you like the ebook and want more then you definitely won't regret investing in Michelle's Affiliate Marketing course.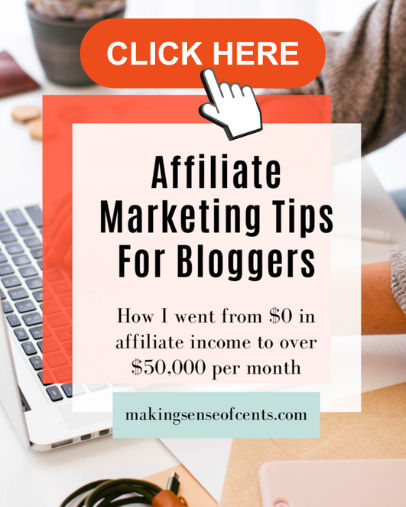 ---
Making Sense of Affiliate Marketing Course Review
I first heard about Making Sense of Affiliate Marketing through By Sophia Lee, another very successful, millionaire blogger who took Michelle's course and actively promotes it on her website. She said this course helped her to really get a kickstart on affiliate marketing.
After completing Sophia Lee's blogging and Pinterest course, I was eager to learn more about affiliate marketing and get a return on investment for all that I'd learned. So, when I was alerted that there was a sale on Michelle's affiliate course, I dived right in!
---
---
What does Making Sense of Affiliate Marketing teach?
Making Sense of Affiliate Marketing has 6 Modules and several bonuses.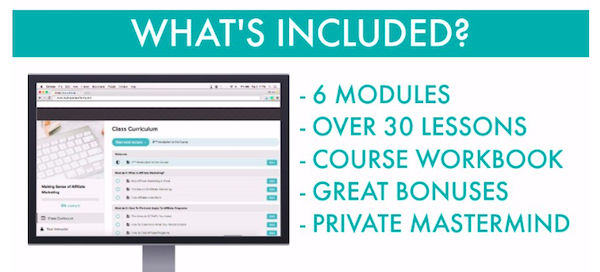 The six modules of the course are as follows:
Module 1: What Is Affiliate Marketing?
Module 2: How To Find and Apply To Affiliate Programs
Module 3: Follow The Rules
Module 4: How To Get Your Readers To Convert
Module 5: Strategies and Ways To Promote Affiliate Links
Module 6: Rinse and Repeat
The lessons within the course include some of the following:
 The Basics Of Affiliate Marketing
The Amount Of Traffic You Need
80+ Affiliate Program Ideas For Different Niches
Requirements and Disclosures
How To Build Trust
The Tool You Need To Master Affiliate Marketing
Deep Linking 411
How To Have Affiliate Marketing Success
Introduction to the Different Strategies
The Things You Do NOT Want To Do
And so much more!
The entire curriculum for the course can be found here: Making Sense of Affiliate Marketing Curriculum.
The course also has added bonuses with really insightful mini-courses that provide insider tips to help grow your affiliate reach. Some of the bonus courses include:
How to guarantee approval into affiliate programs
How to get thousands of visitors to your site with Pinterest
How to write and edit your content for maximum results
How to legally protect your blog
and more!
There's even an option for you to become an affiliate at the very end of the course meaning that if you enjoyed it, you can promote it on your platform and gain commission if other people opt-in to get the course for themselves. 
True to the nature of the program, Michelle includes a whole section where she gives tips and tools on how to promote her own course, allowing students to put what they've learned into practice (this is a bit of a meta moment for me). 
So, if you take the course and find value in it, then you'll be able to join Michelle's affiliate program which provides a 40% commission for purchases made through your link (a very generous commission).
This means that if you take the $197 it takes to buy the course and find it worthy of promotion (like I do), if just 3 people decide they want to buy the course through your referral link, then you've already made more money than you've spent on the course. 
What is Making Sense of Affiliate Marketing used for?
Making Sense of Affiliate Marketing is meant to give you a solid foundation with which to build a very profitable affiliate marketing strategy. This course provides valuable insight into how Michelle was able to make such a hefty $50,000/month profit through affiliate marketing and also gives students access to the exclusive Facebook group where they can communicate and learn from other students as well as from Michelle herself. 
Making Sense of Affiliate Marketing helps you find affiliate programs, approach affiliate marketing legally and honestly, and create opportunities to best optimize your affiliate strategy. 
​​Who needs Making Sense of Affiliate Marketing?
If you're trying to become a full-time blogger or already are one and you need some guidance on maximizing your affiliate income, then Making Sense of Affiliate Marketing is the course you need. It covers all the basic requirements of affiliate marketing and provides many actionable steps to get you to make money in no time. 
The positives and negatives?
I experienced a lot of positives with this course but there were a few negative reviews that have very valid points.
Pros
---
Helpful Aspects of Making Sense of Affiliate Marketing
Making Sense of Affiliate Marketing has tons of templates and checklists to help you brainstorm affiliate ideas, track them, and update them. I still use the affiliate tracking template I started in this course to organize the programs that I'm in.
Michelle, being a very visible blogging figure and experienced affiliate marketer emphasizes the importance of doing affiliate marketing legally to avoid termination from programs and legal issues. She covers those crucial aspects of marketing. 
She also emphasizes the importance of building trust with readers and being honest about your experience with the product. The worst thing is for you to hype up a product that objectively sucks only for readers to hate you after having wasted their money.
Finally, although I'm pretty inactive on Facebook, I've heard that the Facebook group is super helpful and supportive.
This review by Millennial Boss (someone who is more actively engaged in Facebook) praises the super helpful and supportive Facebook group that comes with the course. Every review I've read on the program has nothing but love for the Making Sense of Affiliate Marketing community.
Millennial Boss also states that Michelle is really active in the Facebook group and regularly shares the links of the members within the group which is huge for website authority and expanding one's audience. 
Most Useful Takeaways from the Course
Using pretty links!

Michelle introduces this tool called pretty links which allows you to organize all of your affiliate links under a neat URL rather than the random string of letters and characters they usually contain. This is one of those things that has stuck with me since the time I initially took the course. It honestly makes organizing and managing different affiliates so easy.
Michelle also discusses how to configure the pretty links so they coincide with google's affiliate requirements. It's very important to keep Google happy. 
Always have an affiliate disclosure when promoting affiliate links.

This ties into how Michelle harps on building TRUST with readers. Be honest that you're promoting a product. No need to be sneaky or manipulative. If the product has helped you, then it's bound to help others. It's a win-win situation!
Determining how best to choose an affiliate program.

The course discusses what questions you need to ask yourself and answer before promoting a product. If you go down the list and it's a straight yes, then promote it! If not, think twice.
How to get more clicks on your affiliate links.

Michelle discusses the importance of making your links bold and visible. 
She also discusses how to use email, Pinterest, and other strategies to encourage people to dive more into the offered programs/products. 
Building a relationship with affiliate managers

I've not done this yet. I'm still learning to implement ALL of Michelle's strategies because there are so many layers to the lessons. However, something I keep in the back of my mind from Michelle's classes is that affiliate programs aren't that rigid. Some affiliate managers can work with you to create discount codes for your readers, assist you in developing tools for higher conversions, and provide tips on how to promote their products best. They want to help you as much as you want to help them. The best businesses are win-win situations, my friends. 
Michelle covers how to build a good relationship with affiliate managers and how to best contact them for the most profitable outcome. 
Cons
---
Unhelpful Aspects of Making Sense of Affiliate Marketing
THERE ARE NO VIDEO LESSONS!! This is the universal pet peeve with the course and you'll see it mentioned a lot in other reviews of Making Sense of Affiliate Marketing.

A really thorough and popular review of the course said that this course should've been a $10 ebook. Yeesh, and honestly, I can't completely disagree but I also feel that's a bit too harsh of a sentiment.

This blogger was also very unsatisfied with the price stating that he doesn't believe it should be more than $50.
Addressing the scarcity lack of video lessons
Personally, I was taken aback by the lack of video content because the other courses I've taken had a very personalized, video structure which made it feel like a real, live lesson that I was being walked through.
However, the lack of video does make this a self-paced course which is nice for people who do like to take things at their own speed rather than sitting through hours of video content that's not always valuable. I sped through the course and can easily skim through it to refresh my memory rather than scrubbing through several videos trying to find the information I'm looking for. 
If you need more of a video walkthrough, and more audiovisual guides for the best learning experience I would NOT RECOMMEND this course for you.
Addressing the price
Yes, most of the course does read like a series of blog posts BUT we're getting exclusive money-making lessons from a millionaire. That doesn't come cheap.
The bonuses at the end contain a lot of really valuable lessons and tools with video lessons as well which I believe increases the value of this course.
Additionally, this course teaches you actionable steps on how to make money. You invest some money but as long as you implement the strategies, you see a return on your investment soon enough. Because of the money-making value of the content, the price of $197 can be justified. 
Most of the templates are unusable

A lot of the templates are in PDF form, the kind of PDF that you can't edit, so I don't really use a lot of them. You may need special software or a printer to actively engage with the templates. The one template that I do use religiously is the Google Sheets form that tracks all your affiliate information in one place. That one often comes in handy. 
No Talk on SEO

There is no point in having affiliate links if no one is finding your site. Michelle's lessons assume that your site already has at least some traffic already and doesn't offer much assistance on how to get traffic to the site (there are bonus tips on building Pinterest but nothing on Search Engine Optimization). Here's a free guide on how to get better SEO using my favorite free SEO tool, Rank Math.
No talk about growing your email list

Michelle (like most bloggers) emphasizes the importance of having an email list to use as a way to promote affiliate links. However, she doesn't provide any insight into how to build your email list if you don't already have one.
Yes, you can have perfectly optimized affiliate links on your site and expertly crafted affiliate emails but if you have very low page views and an email list of 3 people (and 2 of those emails are your own), then your chances of turning a profit are really low.
This course requires external knowledge on building and attracting an audience in order to get the most out of learning affiliate marketing. In other words, this course does not work well in isolation. It would work well beautifully in conjunction with SEO training and email list training.
If you are a brand new blogger and have not yet established your niche in the blogging world I would NOT RECOMMEND this course for you.
This is the course I would recommend for new bloggers.
This is my favorite free course on SEO.
---
---
My Experience With Making Sense of Affiliate Marketing
Since first taking the course in May 2021, I've made minor progress in my affiliate sales. I have an affiliate review that has done really well and made its first sale in October 2021.
Since implementing the strategies from Making Sense of Affiliate Marketing, I've made over $600 in affiliate sales from that one affiliate review.
I've focused more on creating movie reviews and building SEO in 2022 and not as much on affiliate marketing but I'm revisiting affiliate sales now that I have a better handle on SEO. I'll keep this article updated with my affiliate journey. We'll see how this goes.
My Overall Opinion of the Course
Overall, I do not regret buying Making Sense of Affiliate Marketing at all. I've found value in every penny I invested into the course and to this day, I'm still learning and relearning from the content.
Due to limited time, and working a full-time job, I chose to focus on building SEO in 2022 which I do not regret at all. I definitely would recommend learning keywords and optimizing SEO as well as affiliate marketing. They go hand in hand. I just chose to focus on SEO first.
Making Sense of Affiliate Marketing is a helpful tool to keep in your back pocket. After you have it, you will feel well-equipped in tackling all things affiliate marketing.
This course is meant to be VERY actionable. It relies on the reader to put the lessons into action. That's why there are so many worksheets provided. Obtaining knowledge from this course is simple, but putting it into action is what makes all the difference.
I would have liked a little more insight into email marketing for affiliates, building affiliate email lists, and related topics, but the course is very much focused on mastering affiliate marketing only(primarily through a website). Everything else in terms of building an audience would be a separate course. Although, the bonuses do provide some tips and tricks on building an audience through Pinterest and Facebook Ads. 
Making Sense of Affiliate Marketing is an evergreen course that you can revisit time and time again for a refresher on how to best handle and structure affiliate links. Every time I revisit the course I'm reminded of something new to update and advance my progress with affiliate marketing. 
The Price
Making Sense of Affiliate Marketing costs $197. I was able to get it through a discount and purchased it for $167 (not including tax)
---
---
There's also a payment plan where you can purchase it for $105 per month (a total of $210).
If you buy the course and decide you're unsatisfied with it, then there is a 30-day refund policy. However, you do have to provide evidence that you really put effort into implementing the strategies provided (this means actually filling out those PDF worksheets and evidence that you followed her strategies).
---
Making Sense of Affiliate Marketing Free Download
So, it's evident that Making Sense of Affiliate Marketing is not for everyone. Because of this, you may be on the fence about whether this is a good time in your blogging journey to buy the course or if Michelle's teaching style will work for you.
I bought the course early-ish in my journey and revisit it to revamp my strategy.
Also, you might want to take time to really consider if the price of Michelle's course is worth it for you.
Michelle understands the hesitation and has created a free 36-page ebook with the basics of affiliate marketing here: Making Sense of Affiliate Marketing Free eBook
If you enjoy the ebook, and like her teaching style, then I would definitely recommend her course to you. It really is foundational and easy to revisit at any time. 
---
Making Sense of Affiliate Marketing Review – Was It Worth It? 
Objectively, yes, however, I'm still in the process of learning just how "worth it" it is. I've already made more money through affiliate marketing than it cost me to buy all of the courses that I've taken and I'm just getting started!
That alone is enough for me to believe in Michelle's course and I've only scratched the surface of implementing her strategies.
Making Sense of Affiliate Marketing is a great tool to have under your belt. It's not perfect and I have no other course to compare it to but I'm not interested in any other course. I feel equipped with everything I need to take on affiliate marketing. It's just a matter of going full force now.
---
Common Questions:
1) Is MSOAM good for new bloggers?
If you're starting your blog fresh, this would not be the first course to invest in. I would recommend this course to someone who has already started their blog, has about a steady 200 pageviews a day (as recommended by Sophia from By Sophia Lee), and already has a foundational understanding of SEO and how to get eyes on your blog in general. 
Otherwise, it may be frustrating to have links perfectly placed on your site but no clicks because no one knows your site exists. 
Establishing your niche and having a good idea of what your audience may want and need first is important before knowing what affiliates would be good for your website. 
If you don't have a blog yet, I highly recommend taking Perfecting Blogging By Sophia Lee. She also touches on affiliate links but in the context of building a blog from scratch.
2) Does Michelle's course teach you everything you need to know about starting an affiliate blog?
Michelle does not talk about buying a domain name, using WordPress, website design, learning SEO, building an email list, or anything like that. This course is focused on mastering affiliate sales only. 
She does walk you through how to write an affiliate review and uses real examples from her million-dollar website. 
3) Do you have to be a finance blogger to gain from the course?
I am a movie review blogger and all the information from this course is transferable to any niche you embark on. However, some niches have more and easier affiliate opportunities than others. Depending on your niche, you may need to get more creative in terms of finding the best affiliate programs and companies for you.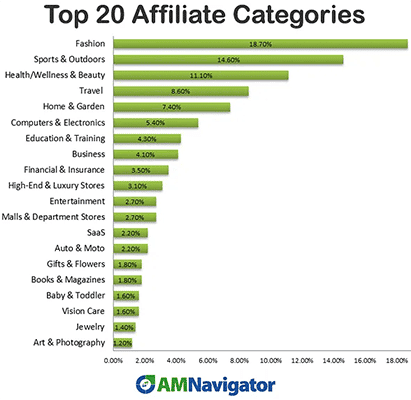 In Conclusion…
Making Sense of Affiliate Marketing is not a perfect course but it is good. It contains the fundamental valuable information you need for creating a solid affiliate marketing strategy.
Other courses may be needed for foundational information concerning building an email list, learning SEO, and getting traffic to your affiliate links, but Making Sense of Affiliate Marketing fulfills its promise of educating readers on the ins and outs of affiliate marketing itself. 
The course is scarce on video content and reads like an elongated blog post littered with printable PDF's that I scarcely use. But the goal is putting it into action. 
If you're unsure about investing in Making Sense of Affiliate Marketing, try out this free 36-pdf that Michelle created to cover the basics of Affiliate Marketing. If you enjoy her teaching style, then you'll love her course. 
There are over 6.4 thousand members of the Facebook group and tons of testimonials and reviews praising the course. There is a reason why it's popular and well-adored. However, the criticism is valid as the course is not for everyone. Mainly, brand-new bloggers and those who learn best with audiovisual guidance may not enjoy this course.
No matter what stage you're on within your blogging journey, affiliate marketing is more than worth knowing about so I'd recommend this FREE 36-ebook that Michelle created for EVERYONE.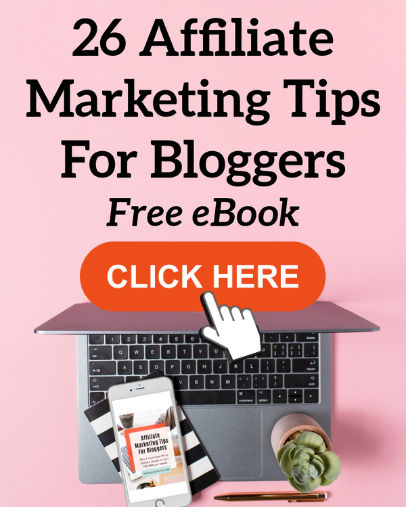 It gives you insight into her voice, her teaching style, and the value that her course has offered thousands of people already. If it rocks with you, take the leap. If not, there are plenty of free online sources that you can scour, pick and choose from, it'll just cost you more time. 
As an affiliate of her course, I am alerted when there are sales. If you want to get an alert when affiliate courses go on sale, sign up below and I'll keep you updated so you can get the course at the best possible price. 
---
---
You can spend money, save time and get everything you need in one, long-lasting, fundamental course. 
Or you can save money and spend time picking and choosing from the free content that Google and YouTube provide.
Between time and money, only one of those you can get back.
I personally love courses because they expedite the learning process. Someone else has already made the mistakes for you, all you have to do is learn from it and put it into action, making money quicker, so you have more time to focus on the things and people you love.
So, if you've weighed the pros and cons of Making Sense of Affiliate Marketing and decided that it's a good fit for you, then take the leap! You've got money to make.
Course Rating: 3.5/5
---
Read Next: How to Legally Protect Your Movie Blog
---
Have any more questions or reservations about Making Sense of Affiliate Marketing? Let me know in the comments below!
And be sure to subscribe for the latest blog updates (form in sidebar).
Peace, love, and lots of popcorn,
IMO
---
Making Sense of Affiliate Marketing Review
This Making Sense of Affiliate Marketing review discusses the good and bad of the course so that you can decide if it would be a good fit for you.
Course Provider: Person
Course Provider Name: Michelle Schroeder-Gardner
Pros
Several Templates
Self-paced structure
Valuable Bonuses
Helpful Facebook Community
Provides Foundational Money-Making Knowldege
Cons
Most templates not electronically editable
Text-based lessons
No lessons on SEO
No lessons on growing email list
Costs $197